Endowments, Tributes & Memorials
Supporting the lives and ministries of the Capuchins with a gift on your loved one's birthday or anniversary is a unique way of celebrating and honoring that which is important to them.
If you or someone you know has been impacted by the life of Capuchin friar or a particular Capuchin ministry, honoring your loved one with a named endowment, tribute or memorial gift is a unique way to celebrate that impact.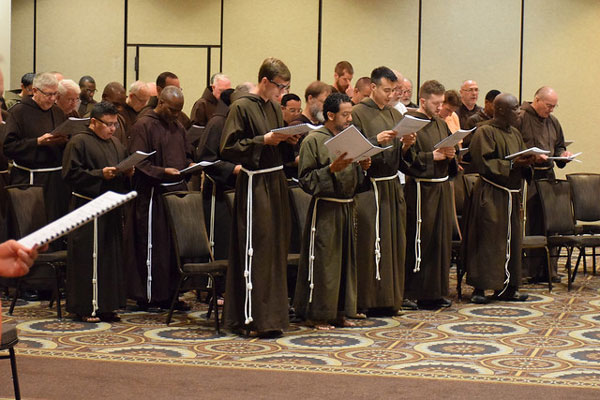 A Named Endowment
A named endowment can be established for a person (living or deceased) or a family. Named endowments can be established with a single gift or combination of gifts totaling $25,000 or more.
How a Named Endowment works
You consider the form of gift you want to use to honor and memorialize your loved one(s). Among your options are: cash, appreciated securities, and real estate.
Notify the Capuchin friars so we can ensure the intent of your gift can be fulfilled in the establishment of a named endowment.
Your gift is invested using approved investment policies of the Province of St. Augustine. An annual distribution from the endowment is made for the purpose designated in the Endowed Fund Agreement.
Tributes & Memorial Gifts
The Capuchin Province of St. Augustine welcomes tribute and memorial gifts. Honor your loved one on their birthday or perhaps the anniversary of their death in a manner that focuses on something important to them, like a donation in any amount to support the life and ministry of the Capuchin friars.
Contact us
If you have any questions about making a tribute & memorial gift, please contact us. We would be happy to answer your questions.