Capuchin Heritage Circle
The Capuchin Heritage Circle recognizes and honors those persons who have made a planned gift to the Capuchin Province of St. Augustine, typically by including the province as a beneficiary in their will, trust, or other estate plans.
As a member of the Capuchin Heritage Circle, you join others like yourself in supporting the Capuchins' commitment to serve the Church and world by sharing their faith in Jesus Christ in word and deed.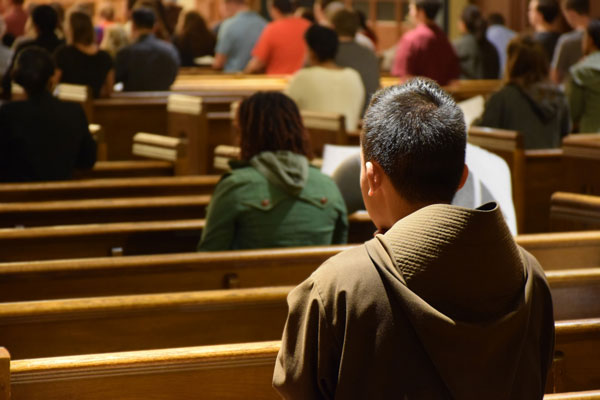 Gift Designation
Capuchin Heritage Circle members may choose to designate a gift be used for the training and education of students preparing for the Capuchin priesthood or brotherhood. Another designation is the care of the province's senior friars in gratitude for their lifetime of service to others. Gifts without donor designation are at the discretion of the Province's leadership team, typically applied where the need is greatest.
Our gratitude
In gratitude to Capuchin Heritage Circle members, the friars extend these benefits:
Perpetual remembrance in the Capuchins' daily Masses and prayers
Remembrance of you and your special intentions in the Capuchins' annual Mass of Thanksgiving for Capuchin Heritage Circle Members
Join the Capuchin Heritage Circle
A variety of financial instruments and gifts carry the benefit of inclusion in the Capuchin Heritage Circle for the donor including:
A bequest in a will or trust
Life insurance policy beneficiary designation
Retirement plan beneficiary designation
Charitable gift annuity
Charitable remainder trust
Endowment
Other deferred gift vehicles
Contact us
If you have questions about becoming a member of the Capuchin Heritage Circle, please contact us. We would be happy to answer your questions.
Please let us know if you have already left a legacy gift for the Province. The Capuchin friars would like to thank you and recognize you for your gift.