Cash
A donation of cash is a simple and easy way for you to make a gift to support the lives and ministries of the Capuchin friars.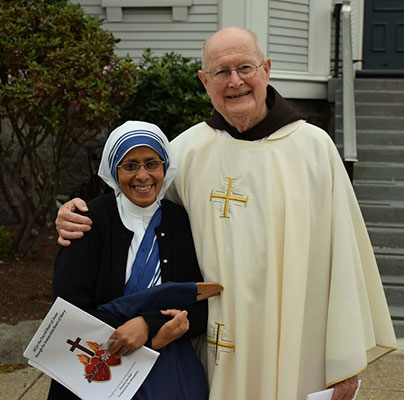 Benefits of gifts of cash
You can make an immediate impact on our Capuchin mission
You can take a charitable income tax deduction
More on gifts of cash
Did you know that a donation sent in an envelope postmarked December 31, still qualifies as a charitable donation in the year it was postmarked, even though the Capuchins won't deposit your gift until the next tax year? Keep this in mind for year-end tax planning!
How to make a gift of cash
Mailing a gift of cash: You can send us a check or money order. Please let us know if you want your gift used for a specific purpose by indicating that purpose either in the memo line or in a letter to us.
Contact us
If you have any questions about gifts of cash, please contact us. We would be happy to assist you and answer your questions.